Security Benefit
Your Resource Partner
Welcome Association of School Business Officials (ASBO) International Members
As an ASBO International Strategic Partner for more than 7 years, we are pleased to bring you hand-picked resources to help your employees to and through retirement, cultivated through decades of experience supporting educators across the United States.

Financial Wellness Can Benefit Your Bottom Line
In PwC's 2020 Employee Financial Wellness Survey, finance and money was cited as the most significant source of stress, nearly five times more than health concerns, despite being in the midst of a global pandemic1.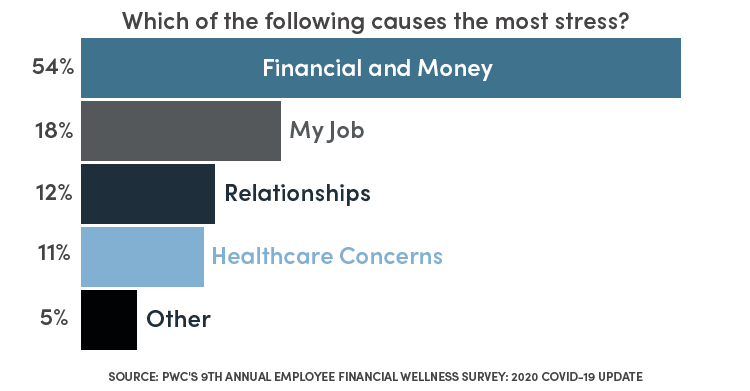 Further, a recent study by Enrich.org showing that financial, physical, and emotional stress are interrelated and cost U.S. businesses $500 Billion a year2. 
Reducing stress is good for your employees and good for your bottom line. As more than just a retirement plan provider, Security Benefit helps you offer 'Whole Person' planning through local independent financial professionals. For example, we designed the new My Security Benefit mobile app to help your team members expand their financial know-how and create a plan for their physical and emotional well-being. To encourage participation, they can earn rewards3, to popular retailers such as Target, Starbucks, Walmart, Apple, and many more.
Help Them Retire When They Want To, Not When They Need To
It can be challenging for your teachers to envision their retirement futures, especially during these extraordinarily difficult times. Helping your teachers prepare for retirement is critical to helping them manage their financial stress.
Security Benefit partners with independent financial professionals who live and work in your local community and specialize in helping educators fully understand pension options and their overall retirement picture. Using tools such as our Paycheck Report and Gap Analysis, our network of financial professionals can help your teachers learn what they can do today to prepare for tomorrow.

Please let your Security Benefit Team introduce your team to a financial advisor specifically experienced in helping educators prepare for retirement.
 
Educator Resources
As with the saying, "The cobbler's kids have no shoes", your educators often neglect their own needs while helping their students learn. To help them help themselves, we are proud to be a sponsor of the Emerging Leaders Scholarship program to support the development of future leaders of school business officials.
Furthermore, we offer a comprehensive curriculum for your teachers to increase their financial acumen and improve their retirement readiness.
Emerging Leaders Scholarship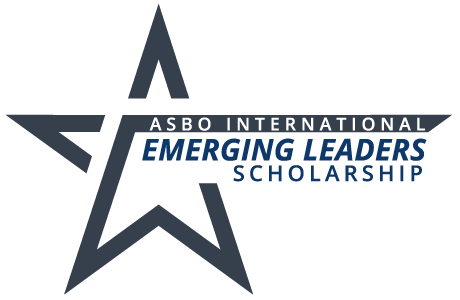 Designed to develop tomorrow's leaders, the Emerging Leadership Scholarship program awards $2,000 to 18 recipients each year to be applied toward the ASBO International Annual Conference & Expo registration where they can establish lasting relationships with a network of peers and mentors and take part in exclusive training and networking events. Applications and nominations for this year's scholarship will be accepted until June 1, 2021. Visit the www.asbointl.org for information and to obtain Application and Nomination forms.
Financial Education
With combined expertise in retirement, and with educators, we have developed a comprehensive curriculum of informational courses tailored to meet your teams' unique needs. Below is a sampling of the topics.
Please speak with your Security Benefit Team to learn about other educational opportunities, and to create a custom program for you and your team.
| | |
| --- | --- |
| COURSE TITLE | COURSE DESCRIPTION |
| Women and Money | Women face unique financial challenges. This presentation highlights those challenges along with possible solutions to address them. |
| Retirement Challenges for Women | This presentation covers obstacles to retirement savings while identifying the opportunities unique to women as they save for retirement. |
| Helping Aging Parents Adapt to Change | As parents age, they become more vulnerable to a variety of risks—financial, physical, and emotional. As adult children, you want to protect them. This seminar explores several aspects of caring for aging parents and identifies issues that can impact their well-being as well as your own. |
| Life Stages Investing | This presentation guides webinar attendees through the concept of long-term investing while addressing retirement income sources, gaps, and the potential impact of Social Security and healthcare decisions. |
| Financial Essentials | Core questions around retirement options, why your clients' decisions matter and how they can take action are addressed in this presentation. This presentation is available in general and state-specific versions. |
| Charting the Course Forward | Complexities around economic stimulus and regulatory changes along with volatility in the stock market can lead to anxious clients. This presentation helps you chart their path through the noise. |
Your Team
Security Benefit works with school districts across the U.S., helping America's educators move toward their goal of financial security. Through our unique approach, we offer a variety of retirement plans and solutions that are optimized to meet the needs of today's education professionals throughout their life stages – from those early in their careers to those in retirement.
We know that one size does not fit all. As your team members progress through their careers, their approaches and strategies to planning for retirement will likely change. Please contact us to learn about the solutions and resources designed specifically for you and your employees. 
Let us introduce you to our network of knowledgeable, local financial professionals who specialize in helping educators define and reach their retirement goals. In addition, Security Benefit has a team of plan specialists who act as your plan resource for multiple retirement plan types to fit your school district's needs. Security Benefit offers 403(b), 457, 401(a), and special pay plans. 
Over 125 years of commitment to our customers and communities. Over five decades of focus on the retirement industry.
With our history rooted in innovation and trust, we have focused on helping education professionals plan for retirement for nearly five decades. 
1PwC's 9th Annual Employee Financial Wellness Survey: 2020 COVID-19 Update
22020 Employee Financial Wellness Report Finds Employees Nearing Retirement Age and Younger Millennials are Struggling Most
3Rewards are received by accessing third party educational materials and articles. To access the app and content features, an individual must hold a Security Benefit retirement plan account. Security Financial Resources, Inc. serves as the record keeper for such accounts, and is a subsidiary of Security Benefit Corporation (Security Benefit).
Learn More
Learn More About the Many Resources Security Benefit Can Provide for Your School District