Inflation + Rising Rates + Market Volatility = Uncertainty
Turn Headwinds into Tailwinds
Create Certainty for Your Clients
Current economic conditions have created high levels of uncertainty for many people in or nearing retirement, causing them to reevaluate their current financial and retirement planning. Security Benefit is offers three solutions that can help provide your clients with the certainty they are seeking.

How Can You Help Create Certainty With Security Benefit?
Principal protection
Interest earned based on part of the positive changes in certain market indexes
Tax-deferred accumulation
Ability to automatically benefit as rates rise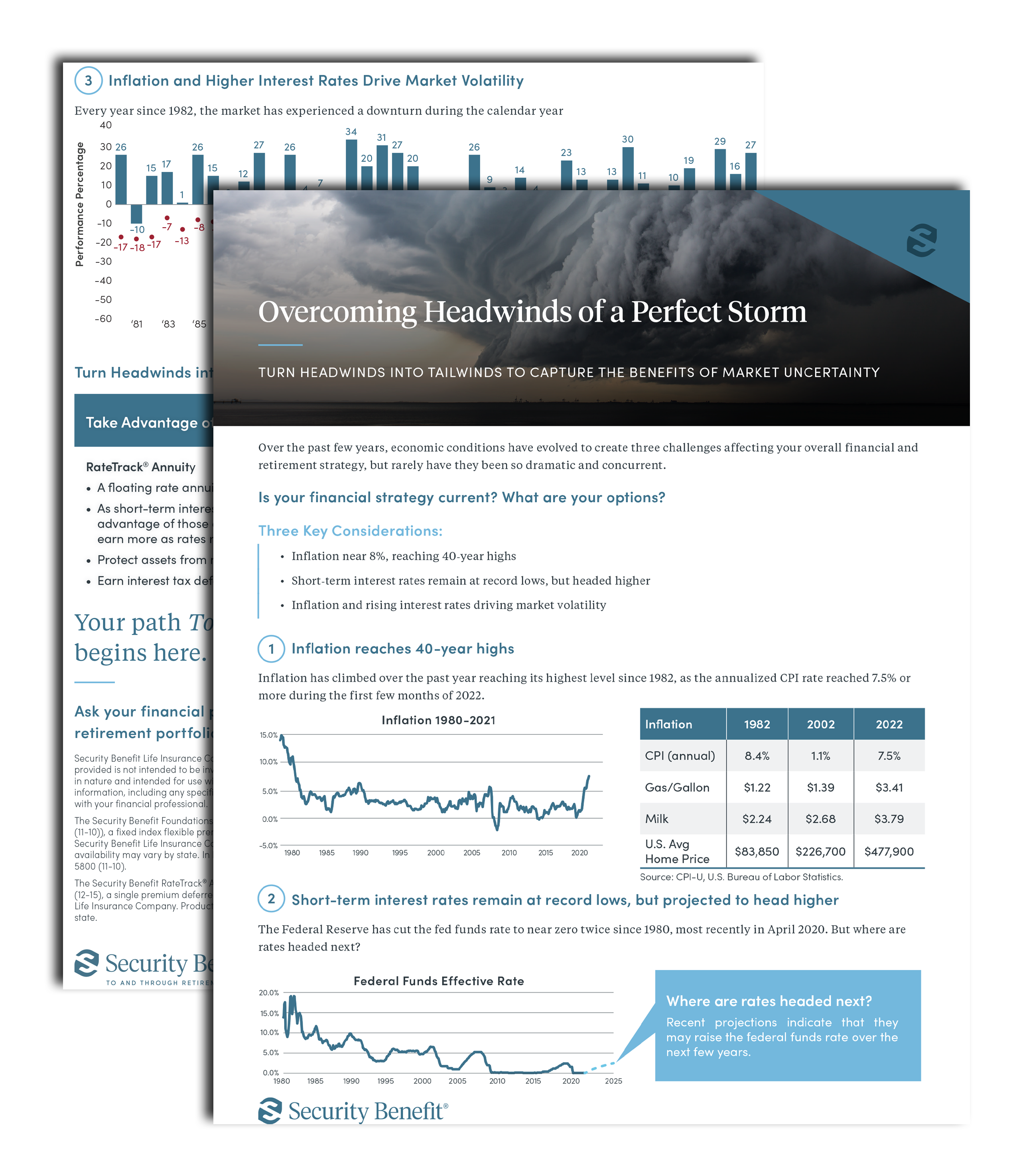 Use our Headwinds Sales Idea to help educate your
clients about three economic conditions and how
they could take advantage of market uncertainty.
Help Your Clients Overcome Economic Headwinds
Available Solutions for Current Headwinds